Are you planning to visit Tokyo, Osaka or Kyoto within the same trip?
You might wonder Is it possible? Will it be too expensive? Which city choose I start first?
and lastly…the most annoying question of all "Do I need to buy JR PASS??"
Read this blog and you don't have worry anymore!!
H.I.S. Special Package: Round Trip Shinkansen with Hotel
Tokyo-Osaka-Kyoto-Nara
Good News!! Travelers!!
I found special deal for Round Trip of Shinkansen  from Tokyo to Osaka, Kyoto or Nara with Hotel. It is suitable for those who plan to visit Tokyo first and visit other prefectures in Kansai Area (West Japan), then return to Tokyo.
This package is recommended for those who plan to visit both Tokyo & Kyoto within 1 trip and you can try ride on Shinkensen without spending too much. It includes…
Round Trip

Shinkansen Ticket (High Speed Bullet Train) Tokyo → your selected destinations
(3∼4 Stars) Hotel Room (Single Room/Moderate Room or more)
Price : starting from 21,000 yen/person/1 night!! ∼
*This price is for Kodama Shinkansen (4 hr. ride)
*You can change to Nozomi Shinkansen (2.5 hr ride) +4000 yen
*Price is different depending on your choice of Hotel, Period of Stay and Number of Customers
….How much different??
The most convenient and fastest way to travel between Tokyo and Kyoto/Osaka is by Shinkansen Train (Nozomi/Fastest train) which takes you around 2.5 hr. to travel. However, you might change your mind when you know that it is 13,710 yen per person and it will become more scarier when you know that it is price only for One Way Ticket.
Night Bus is another way to go. Even it is cheaper but you have to spend the whole night in the bus and deal with advance booking (sometimes in Japanese).
Domestic Airline seems nice in the beginning. It requires you to go to Narita Airport which take you another hour and more than 1000 yen to commute. You have to land at Kansai International Airport (Osaka) which will cause you another 4000 yen and 80 minutes to Kyoto.
Who needs JR PASS when coming to Japan?
Some will say "Oh! I don't need to worry as I will buy JR PASS". You might need to think twice. Despite its appealing ability to use unlimited JR train, most of sightseeing spots in Japan are more cheaper and convenient to access by using Local Transportation Pass instead. I suggest you to buy these passes once you arrive there.
JR PASS is suitable for those who want to travel across many prefectures like Sapporo, Tokyo, Nagoya, Osaka, Hiroshima, Fukuoka (more than 3 distant prefectures) within 1 trip
Normally, most of travelers plan to travel between Tokyo-Osaka-Kyoto within 1 trip. Even you have JR pass, you still need to you these following passes in each area because JR Line doesn't cover all of places.
Website : Kyoto Pass
Why stay in someone's apartment if you can stay in hotel with the same price?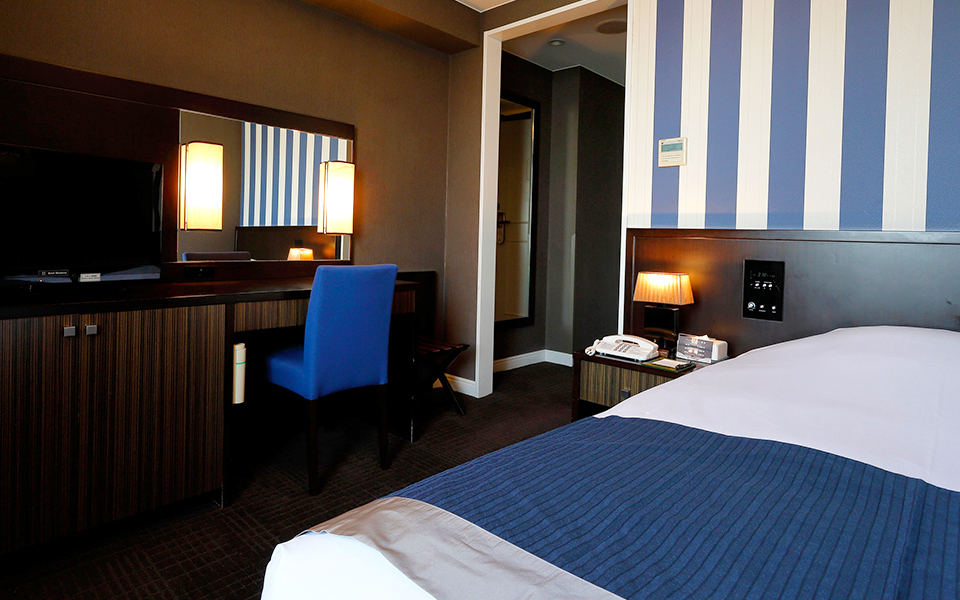 Hotel Montery Kyoto
Nikko Nara Hotel
Ark Hotel Osaka
Give yourself a reward!! You are already in Japan! Enjoy food, Nature and Culture as much as you like while you can stay in the good quality and affordable price hotel!!. Nowadays, many tourists prefer Online Hospitality Service or Rental Apartment because of its price. With our Package, you can stay in a nice hotel, full of facilities and near train station while still be able to manage your budget.
**You can choose larger room (additional fee) and extend period of stay (starting from +4000 yen per night depending on Hotel)
Wanna book?
Send us your detail as followed, we will send you list of Hotel that fits your itinerary and let you decide. If you have any further question, please send it to us through here as well.
Required Information
1. Name/Last Name (Representative)
2. Number of Customers
Adult / Children(6-12 YRS) / Infant(0-5 YRS)
3. Destination (Hotel will be in your selected destination)
Kyoto or Osaka or Nara or Hiroshima (Check-In & Out date)
4. Transportation
(Tokyo → Kyoto) Departure Date / Departure Time
(Kyoto → Tokyo) Departure Date / Departure Time
Preferred Time Schedule (Pick One)
6.00 ~ 9.00  / 9.00 ~ 12.00 / 12.00 ~ 15.00 / 15.00 ~ 18.00 / 18.00 ~ 21.00
5. Type of Shinkansen (Choose 1)
Kodama 3.5 hr (no extra charge)    or   Nozomi 2.5 hr (+ 4000 yen)
Example (1)
Ms. Jane Smith, 2 Adults
Kyoto (2 Nights, Check-In 1st Nov / Check-Out 3rd Nov)
(Tokyo → Kyoto) 2017 Nov 01 / 9.00 ~ 12.00
(Kyoto → Tokyo) 2017 Nov 03 / 15.00 ~ 18.00
Kodama
Example (2)
Mr. John Smith, 2 Adults 1  Children
Kyoto (1 Night, Check-In 1st Nov / Check-Out 2nd Nov)
Osaka (1 Night, Check-In 2nd Nov / Check-Out 3rd Nov)
(Tokyo → Kyoto) 2017 Nov 01 / 9.00 ~ 12.00
(Kyoto → Tokyo) 2017 Nov 03 / 15.00 ~ 18.00
Kodama
* Transportation fee from Kyoto Station to your selected destination (hotel and other prefectures) is not included in this package.
see you in the next blog